If you Googled a lot you may have already found that market for various ticketing solutions is oversaturated. This article is intended to help you choose a solution that is best suitable exclusively for you desired goals. Before you continue reading we recommend you answer these questions to yourself:
Do you need a standalone online solution that operates on behalf of your brand or brand does not matter and you can use a third party service?
What is your target audience and are there any custom requirements that are not common in classical ticketing websites?
How big and how frequent are the events?
What is your maximum budget?
Do you need seat reservation interface?
What are the requirements for ticket validation (mobile app, wireless barcode readers)?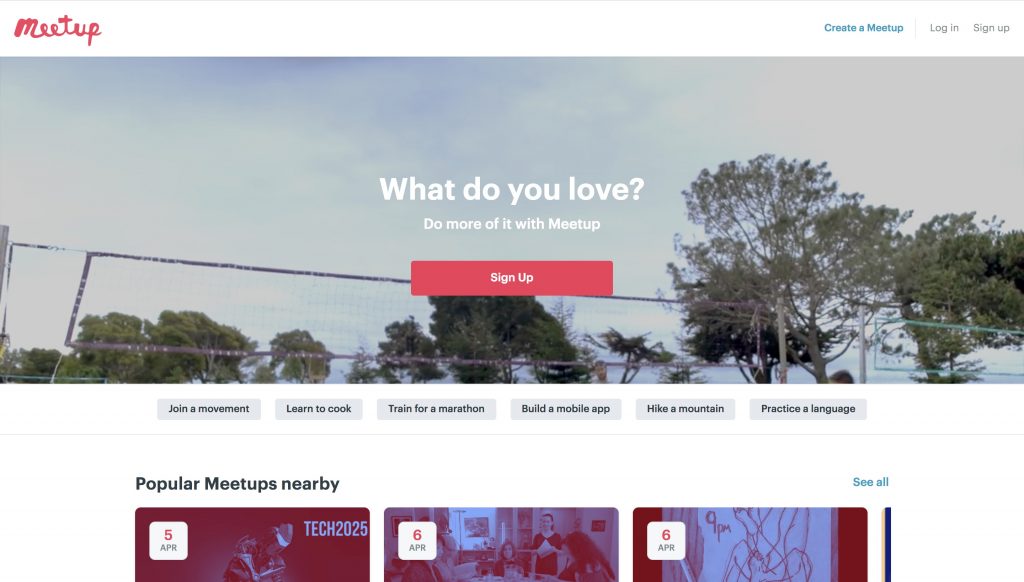 The easiest way to start selling your tickets is by using a third-party service like Eventbrite, Meetup, TicketTailor, Weemss etc. In this case you are not emphasized on building your own ticket selling website and you need to organize events fast and sell tickets reliably this is the best option to choose at least for one of the following reasons:
You are not facing any coding or other challenging issues that may arise running your own platform.
Ticket selling campaign set up is relatively fast.
Billing and customer support is not your hassle.
Using world famous platforms like Eventbrite or Meetup may bring you extra customers free of charge.
Some people though may find it inappropriate as a result of:
Extra commission fees on every ticket sold.
Lack of visual and backend customization possibilities.
Inability to focus potential customers around your ticket selling brand.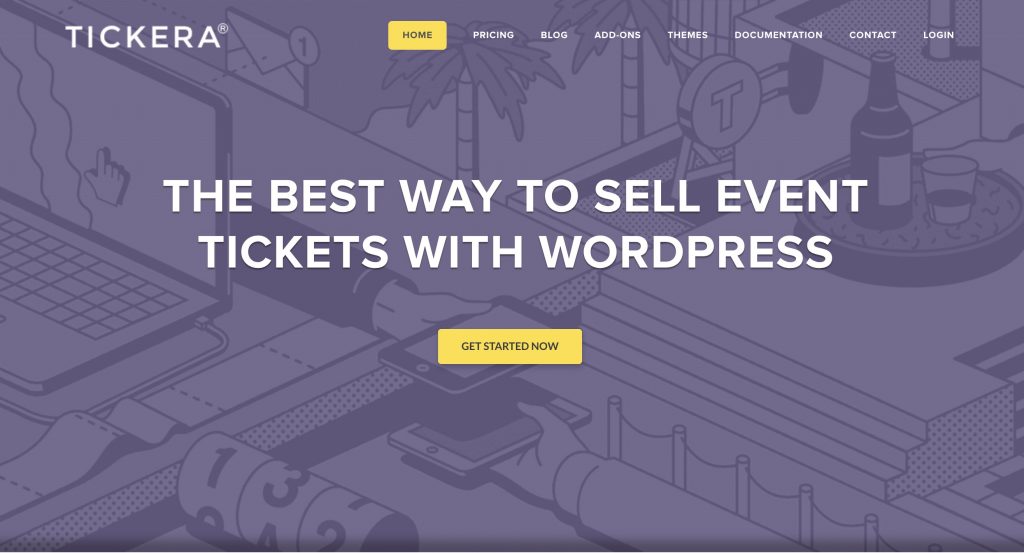 The second option is to build your own online ticket selling solution most likely with the help of such popular CMS as WordPress or Magento. There are thousands of free and premium well designed website templates in the Internet. You can choose a template and extend its functionality by using event ticketing plugin like Tickera, Event Ticket or find a more specialized all in one template solution that does not rely on third party plugin functionality like MyTicket. Find the list of advantages below:
You are free to do any customization and visual adjustments in your own solution.
You promote your own brand and establish long term connection with your customers.
You are free to choose any payment gateway and avoid extra charges on commissions.
You can connect any devices or terminals that may help organize your workflow.
However together with all these benefits comes extra things that has to be considered:
You have to deal with technical side of the website and fix issues should they arise.
Some customizations might be more complicated and require extra coding from experienced developers.
Using free plugins or templates may result in lack of support and as a result poor product functionality.
I Still Want to Launch My Own Website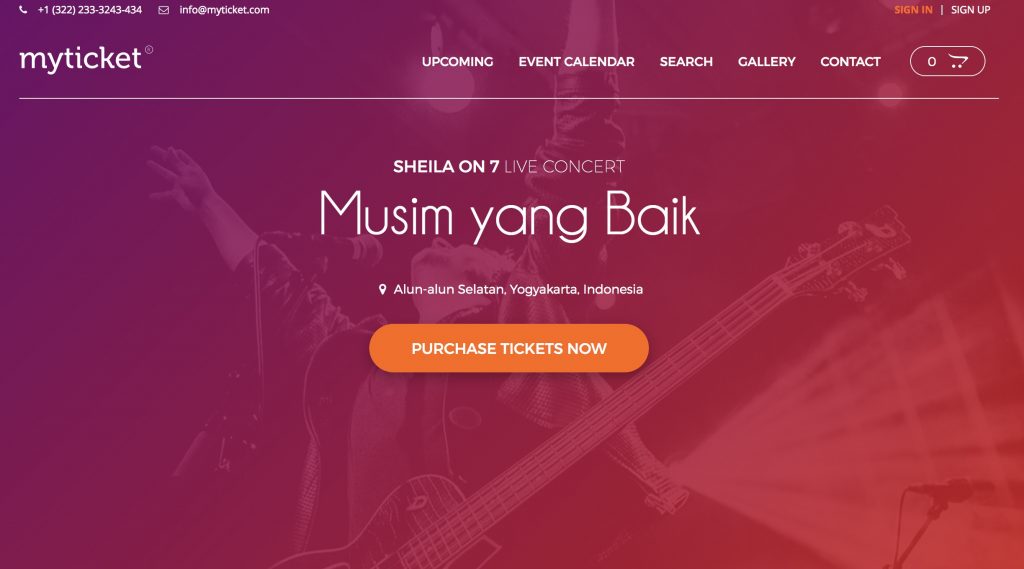 If you still about to build your ticketing website than you may find MyTicket all in one template as the best solution available on market today. Find the list of advantages below:
Built on WordPress which is #1 popular CMS in the world ensuring ease of installation, customization and endless extension possibilities.
It is not dependent on 3rd party plugins thus reducing the risk of accidental failures during updates or other incompatibility pitfalls.
It costs only $54 with 6 month support and free updates.
The code is 100% open. You can modify it according to your needs.
You can always rely on Kenzap community and extensive online documentation.
It comes with free MyTicket Android application for ticket validation already used by more than 50 000 users.
You will always find a way how to beautifully publish and organize events with the help of our beautifully designed predefined interfaces.
Upon request it is also possible to integrate exclusive design of halls and stadiums for interactive seat selection. See the image below for example.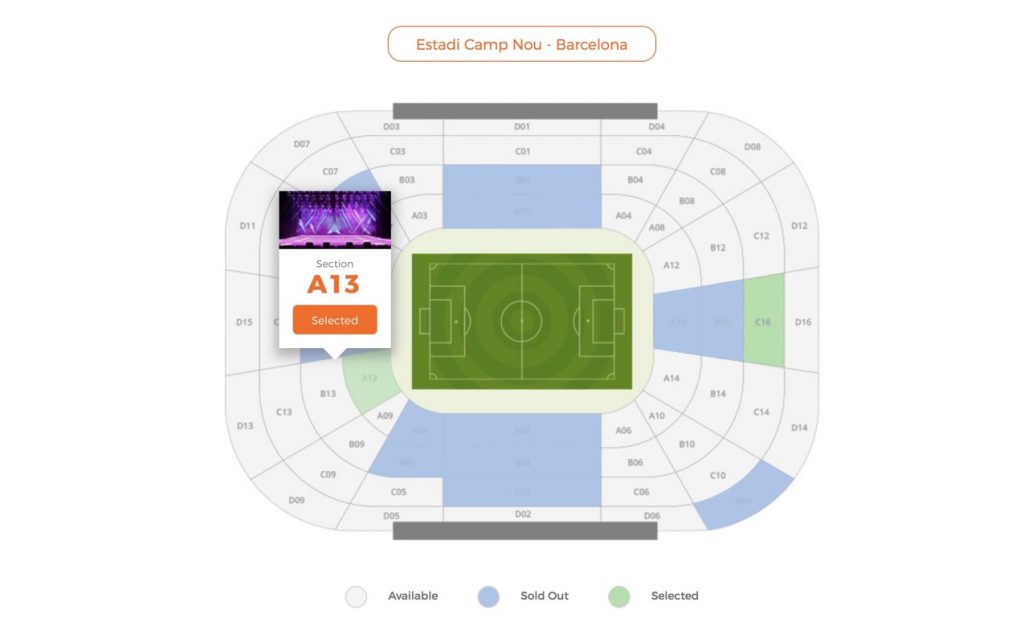 Need more information feel free to post a comment below or submit a new topic under MyTicket forum.
Was this article helpful?
Let us know if you liked the post. That's the only way we can improve.