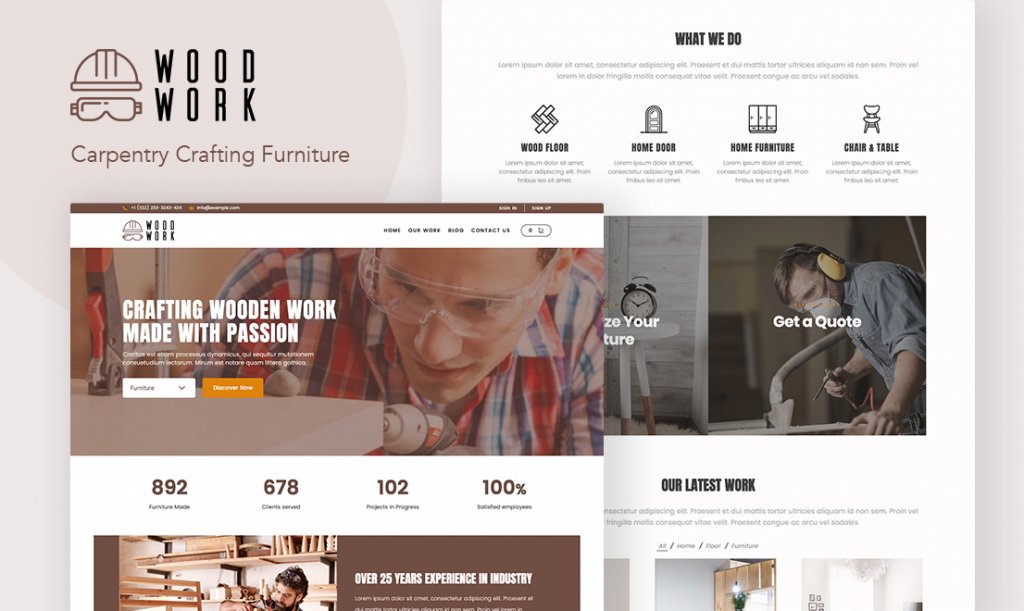 As stated in the heading of this article it will be about creating a website for carpentry business. The theme name we are going to use is WoodWork and it contains prebuilt layouts and pages that are necessary for companies or individuals to showcase their services in a professional way.
Step 1 – Launching Carpentry Theme
As any other theme WoodWork is compatible with any hosting provider but the fastest way to install it is by using Kenzap Cloud. You only need to click on the button below to start editing it straight away.
Create your Kenzap Cloud account and then from the window that pops up copy paste credentials to login to your freshly created WordPress website.
Note that you do not need to pay for anything in the beginning. You can also migrate to other hosting company after you perform first customizations or content modifications.
Step 2 – Introducing Demo Content
The home page of this website comes with call to action button and a dropdown element that can help better navigate your uses and find services your provide. By default when the user clicks on Discover Now button he will be redirected to a new page that will filter the content of your website according to the selected search term.
Hint. You can restrict search to certain post types like blog posts. You can also describe the services you provide as articles under posts pages. Just refer to the demo content there to see how it is organized.
The homepage comes together with such layouts as:
Animated numbers to add some statistics about your activities.
Elegant image and text section to briefly describe what kind of services you provide.
Large navigation blocks to better direct users to the right parts of your website.
Metro like image gallery with professional looking image preview.
Happy clients section with company logos and links to their website.
Subscription and social network sections.
Other pages contain other useful sections like latest news, contacts and portfolio works.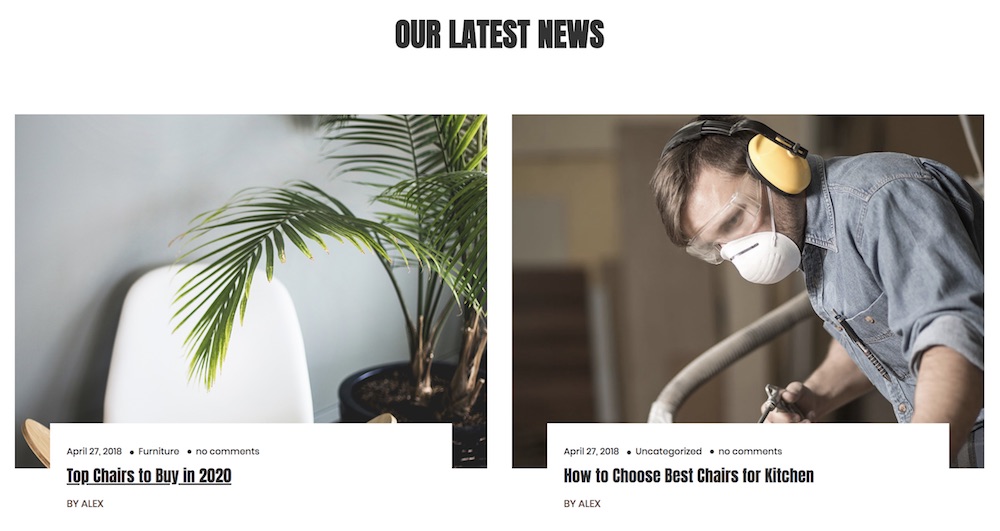 Step 3 – Editing Demo Content
In order to edit demo content of your website just navigate to any page that you want to edit and click edit button. For example, to change the banner background image go to home page > edit then click on the banner itself to make it in focus. This will insure that additional settings are loaded in the pane on the right like background, colors etc. Click on the background then image and change it.
For example, if you want to change images of a metro gallery just click on any image and then select image from WordPress media gallery or upload a new one.
In some specific cases not all of the content can by modified directly in the editor of the window. For example, to add new input fields to a contact form you may need to visit ninja form section and customize it there directly. You can also set up email notifications and auto replies using this plugin's settings.
Step 4 – Related Articles
Was this article helpful?
Let us know if you liked the post. That's the only way we can improve.