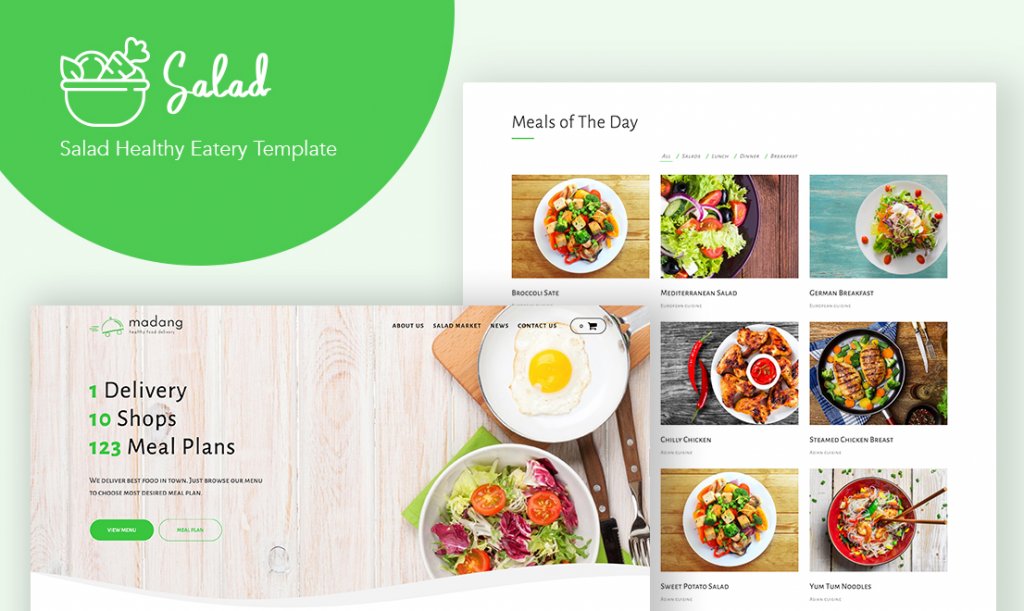 If your business is about food delivery then Salad WordPress theme is a ready to go solution for you. It will perfectly look on on any device type and comes with such prebuilt layouts as:
Banners
Product categories
Galleries
Call to action elements
Pricing tables and lists
Google map
Timelines
Blog
Product lists and grids
Contact us forms
Our team element
And other useful elements
Step 1 – Creating Catering Website
This theme is hosted in Kenzap Cloud so unless you want to install it under other hosting provider click on the button below to launch your catering website.
Once clicked log in to your account and then WordPress to start customizing your website.
Step 2 – Customizing Website
Customizing website is very easy. Simply open any page you want to customize click edit and start editing. For example, let's change the name and avatar face image of Jacob under about us page.
Open about us page then click on edit link to start editing mode. Find Jacob card and click on his name to replace it with any other name. You can change the avatar image in similar way. Click on the image then upload a new one or choose existing one from WordPress media library.
Now let's change variations of our meal plan which is a "FRUIT PORRIDGE MEAL" in this example. Open the page then click edit button. Then fin Variations tab and click on any variation you would like to change.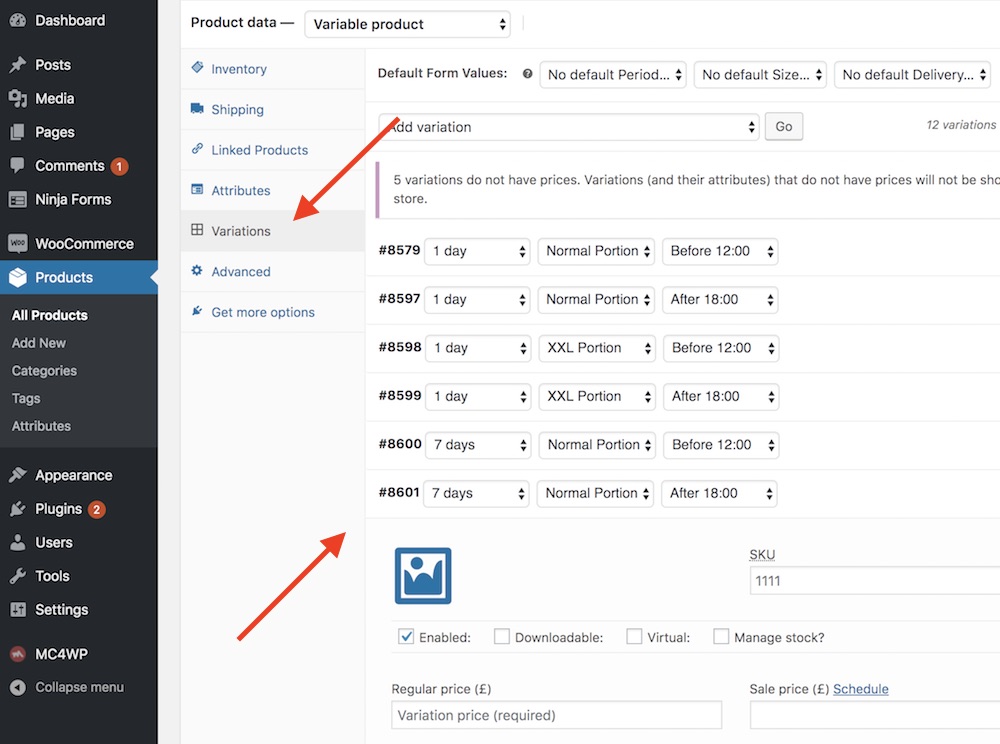 When you click on a variation row a new interface drops down. From there you can specify how the meal plan different from other plans as well as to set up custom price and stock.
You can also remove the variation. For example, if your client want only one day meal plan delivery you may restrict the delivery time for morning only by removing those records that have After 18:00 delivery time.
You may also need to specify custom variation attributes or other variation logic that is not described in this example. In this case you need to go to Attributes tab and specify new product attributes that will be later used for variations.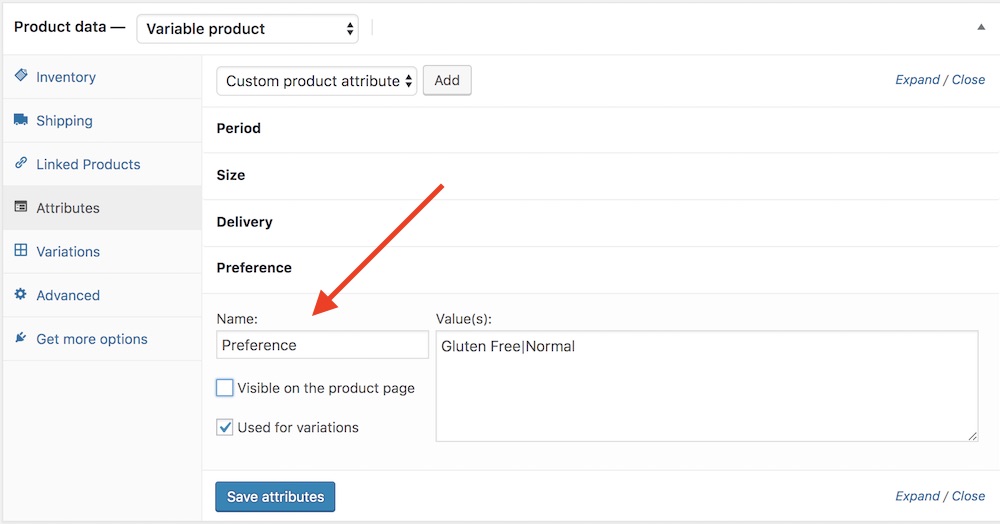 This example demonstrates how to add preference for gluten free food. Under Attributes tab click on Add to create new product attribute. The provide its name and values separated with "|". Example, Gluten Free | Normal. Then click on Used for variations checkbox and hit Save Attributes button.
In order to finalize preference customization go to variations tab and click on newly added rows to finalize the customization of this preference.
Other Resources
YouTube – How to Create an Event Ticket Selling WordPress Website?
WooCommerce – Creating Variable Product.
Top 10+ WordPress Themes for the Food Industry
Kenzap Cloud – Deploy Catering Website with out installation
Was this article helpful?
Let us know if you liked the post. That's the only way we can improve.