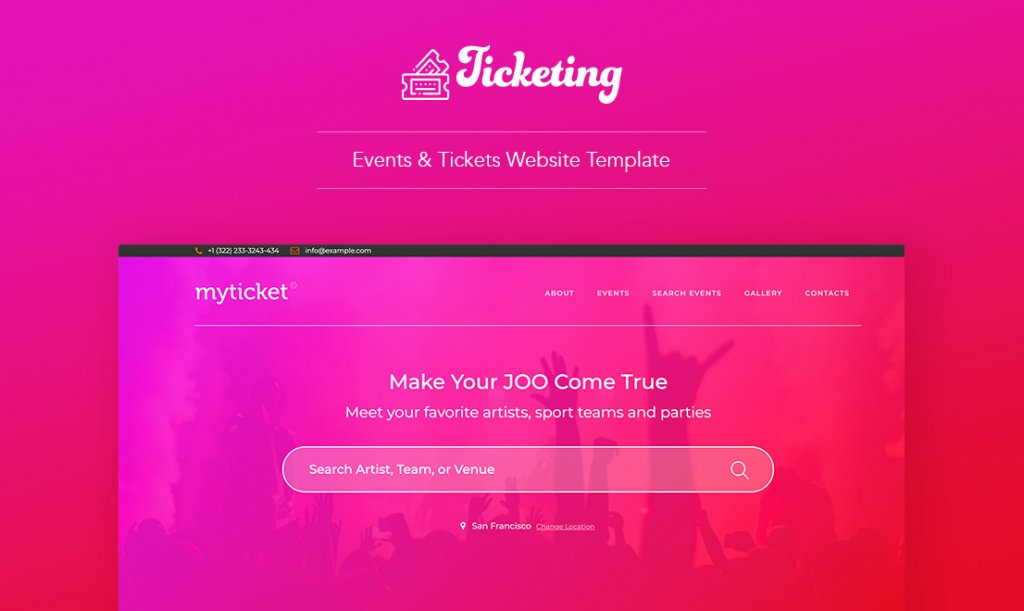 In order to manage events online and sell them professionally you may need something like Ticketing WordPress theme from Kenzap as it supports most of the functionality that any event organizer potentially needs.
With this solution you will be able to:
List upcoming and past events
Search events globally and filter them on the fly
Create event calendars
Connect custom designed concert halls
List notable events with beautiful galleries
Checkout clients, accept payments
Send PDF tickets over email and validate them with help of a mobile app
Embed Youtube, Soundcloud or any other popular multimedia channel
Collect newsletter subscriptions online
Chose between various predesigned home page layouts
There is much more that is supported by this theme by default so the best way to explore it is to install it and follow this guide.
Step 1 – Website Installation
You can download the theme to install it under your server or simply click on the button below to deploy it in cloud automatically.
Once created log in to the WordPress dashboard and continue with exploring this theme.
Step 2 – Customization
The customization of this theme is very straightforward. The only thing you need to do is to open any page you want to edit and start editing it.
Add Upcoming Events
All events are linked with popular ecommerce plugin called WooCommerce. This makes sure that while events can be listed as grids, lists using custom layout types they are also automatically linked with ecommerce capabilities so that they can be sold as tickets later on.
Go to Product > Add New to create new event. Fill in such information as title, description, featured image and price. Provide date, time and location.
Note that not only this information will be used for preview purposes but also used in filtering and search.
Check How to List Your First Event guide for more details and if you want to know more about custom event listing options.
Create QR-code Ticket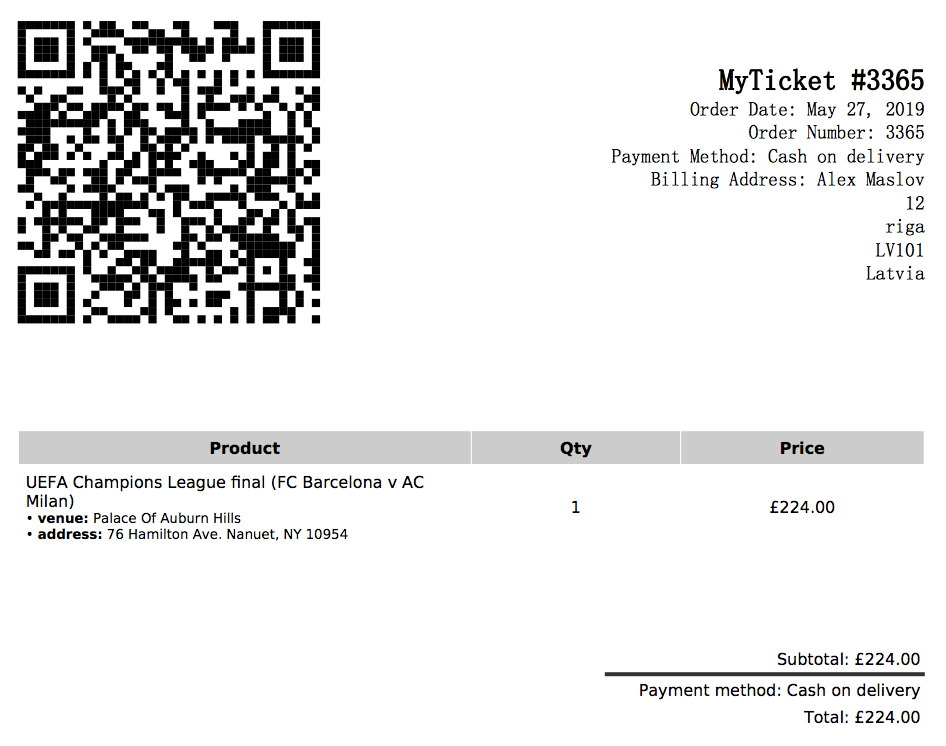 This theme comes with two ticket types:
General – combines 1 or multiple tickets into one PDF printout that is sent to one person upon checkout.
Individual – splits multiple tickets into separate PDF printouts. Requires name and email of a ticket holder.
Go to Appearance > Customizer > MyTicket > Checkout section in order to choose ticket type and adjust other related settings.
In order to find out more about general and individual ticket customization read this guide How to Customize PDF Ticket.
Tickets can then be validated with the help of MyTicket Scanner app. This application is available free of charge and can be downloaded from the Play Market directly.
Email Notifications
Once you have finished with ticket customization you need to make sure that it is delivered to your customers after successful checkout. For this purpose you need to enable email delivery and make sure that it is not blocked by spam filters.
Go to Appearance > Customizer > MyTicket > Email section to enable email delivery.
Install any SMTP email delivery plugin in case email are still not delivered after they are enabled.
Was this article helpful?
Let us know if you liked the post. That's the only way we can improve.