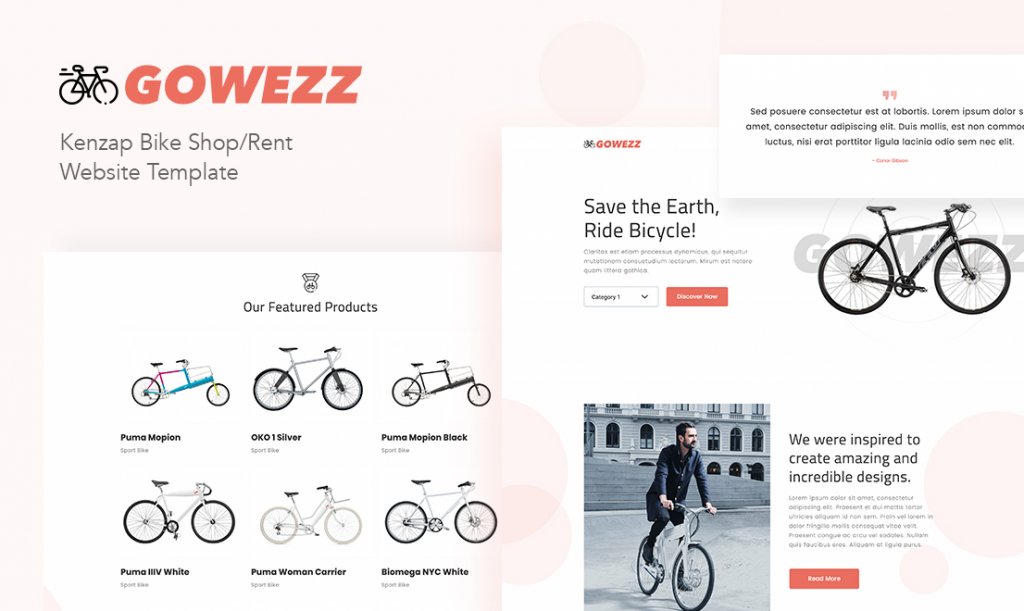 Showcase featured bicycles of the upcoming year, connect e-commerce module to convert your visitors into customers and create professional looking blog that search engines will love.
All this can come in one package with WordPress GoWezz theme.
Step 1 – Launching Bicycle Shop
Even though you can enjoy the freedom of open source WordPress the installation process of this theme is extremely simplified.
Hit on the button above, log in to Kenzap account and then your WordPress website. If you navigate to the home page of you website, click on edit link to start editing the page. Note that you can navigate to any other page and click edit link in order to edit desired page.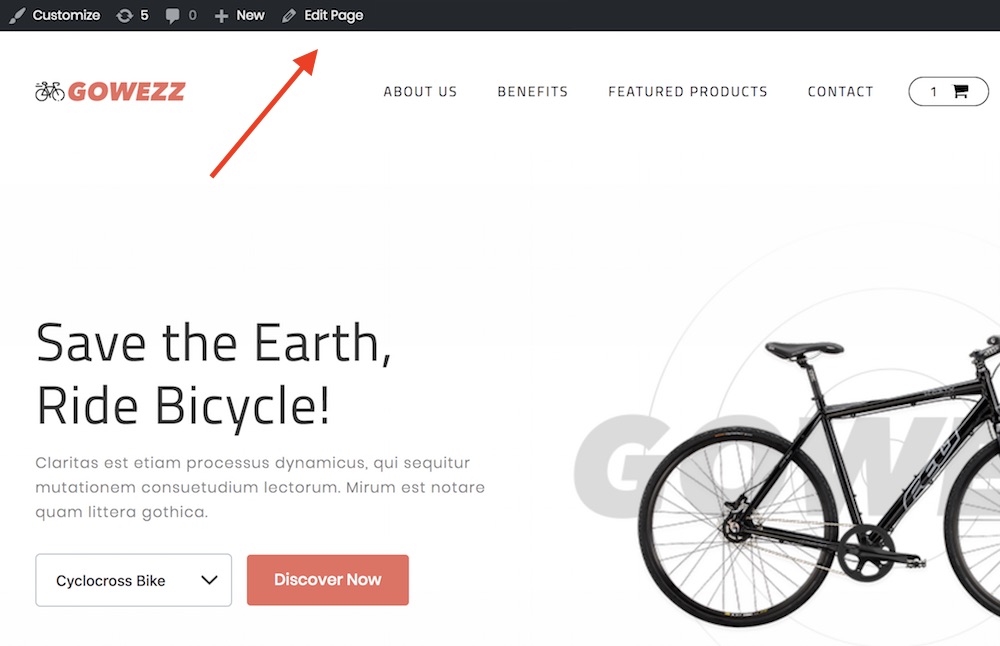 Step 2 – Customization
In order to customize your website content you only click the part that you want to modify and start editing it in live. Some specific setting like colors, typography or layout variations are hidden in the right pane. Make sure to check them while customizing your website.
For example, if you click on the image you will see such settings as image alternative text and size.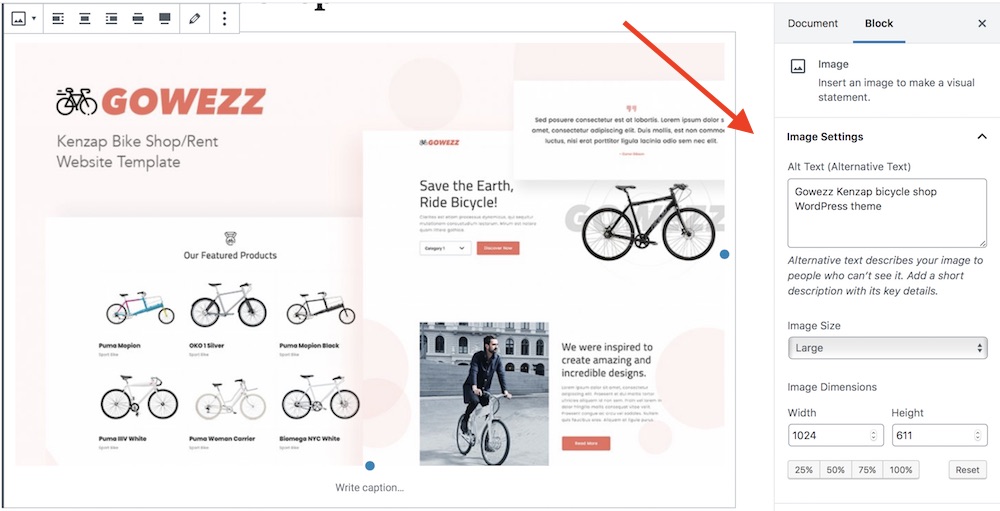 Step 3 – Setting up Online Store
This installation has a predefined list of bicycle products loaded into a WooCommerce database. The only thing you need to do is edit them or add new products.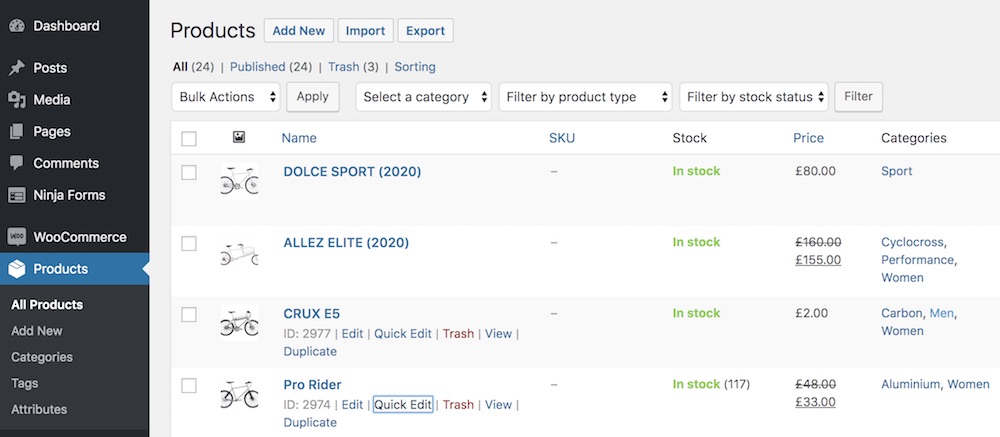 When you add new product or edit existing note the following settings:
Features image – used in store, cart, product preview. Anywhere where the product can be viewed.
Product title – name of the product.
Product description and product short description – that will show under product description page.
Product categories and tags – used to group the products and improve shop navigation.
Product price.
Product inventory – used to manage stock automatically.
There are other settings that might be useful to know like shipping weight or product type. The last one allows you to add variations to your product. This can be colors, sizes or any other custom bicycle variation.
Other important settings of your store are located under WooCommerce > Settings section. Make sure to go though all the tabs like:
General
Products
Shipping
Payments
Accounts & Privacy
Email
Advanced
and enter valid information there.
Was this article helpful?
Let us know if you liked the post. That's the only way we can improve.