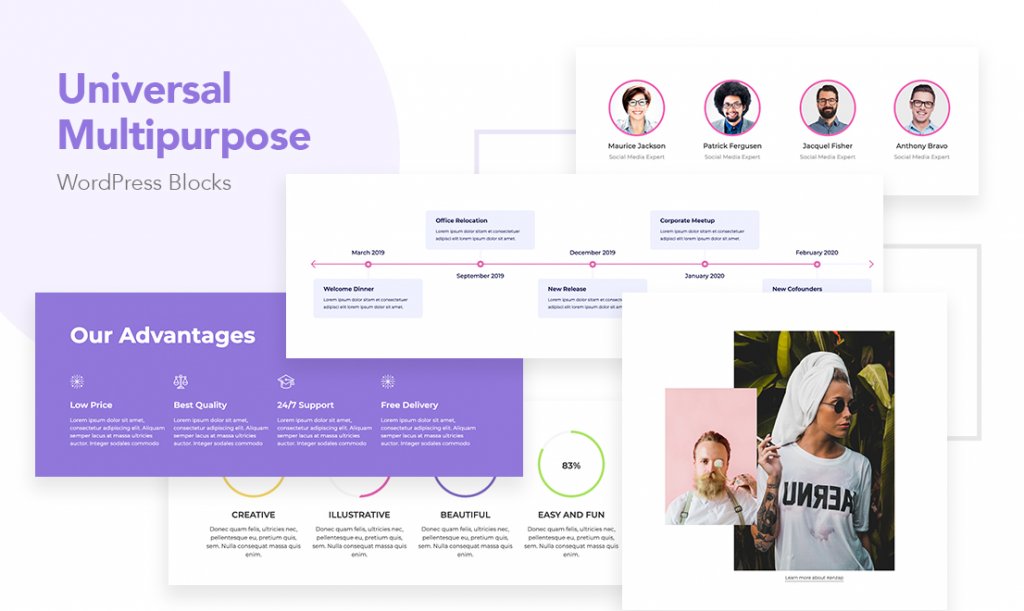 If you are wondering how to create and launch a website for online business you most likely know what of niche your business is about. Defining the niche is really important because it will help you find solutions that your business actually needs.
This guide will help you get the most of what is available on the market today and help you build a website that match your requirements 100%.
Step 1 – Defining Business Niche
For example, you may want to build an online business website:
for event management
for micro loaning company
online consultancy
advertisement agency
This list can be really long because every business has its own unique characteristics, features, requirements. This also affect the way how the clients are being severed and what kind of online user experience you expect them to have.
One of the best ways to find specific business solutions is to provide highly relevant keywords to Google. For example,
WordPress theme for selling aquarium fish online
website template for wedding RSVP
event management with WordPress
If you are searching for a WordPress theme you will most likely find all in one solutions that include website, content management of this website, some specific elements like shop with the images of fishes.
If, for example, you type website template you most likely end up finding a website that works in browser but does have any content editor connected to it. This means that you will either need to change content manually in HTML or implement your own backend solution which is super advanced case.
If you type event management with WordPress you may end up finding plugins that can help extend the functionality of your current website but not to create a new one.
Continue to the next step if you want to create a modern, fresh looking website without any specific functionality.
Step 2 – Creating Online Business Website
Click on the button to create your online business website. It will be deployed almost immediately and you will have your own space within Kenzap Cloud free of charge for the first week. You can then connect your domain name or migrate to other hosting provider.
After a while you will see a popup window with WordPress credentials. Use these credentials to access your WordPress website. Now that your website is created lets see in more details what is actually included.
Step 3 – Introducing the Functionality
The theme you have just installed support hundreds of layout variations and comes with multiple prebuilt demo content pages like home pages, about us page, contact us page and much more.
These are the home page variations suitable for:
Beauty industry, for example for selling cosmetics, providing makeup services with detailed pricing tables and customer testimonials.
Corporate companies or creative agencies that need long scroll one landing page, stylish galleries and multi office location element.
Event management companies that do event listings with countdown banner, buy ticket listing layout and live Spotify song playback section.
Highlighting features and advantages of any mobile application.
Legal services with call to action banner, partners section, animated pricing tables.
Catering business for selling food online with built in e-commerce module.
Even though these home-pages may not perfectly match with your business requirements you may consider them as a wireframe to build your personalized home page. Simply replace images, texts or combine elements together from other pages.
Step 4 – Editing Content
Now you will see how to modify any part of your website step by step. Most of the content of this website reside under Pages section of your WordPress admin. Go there and find any page you would like to modify and click edit.
If you are struggling to find the page you want to edit you can also find it from the frontend of your website. Just navigate to the desired page and click edit button located in the top bar.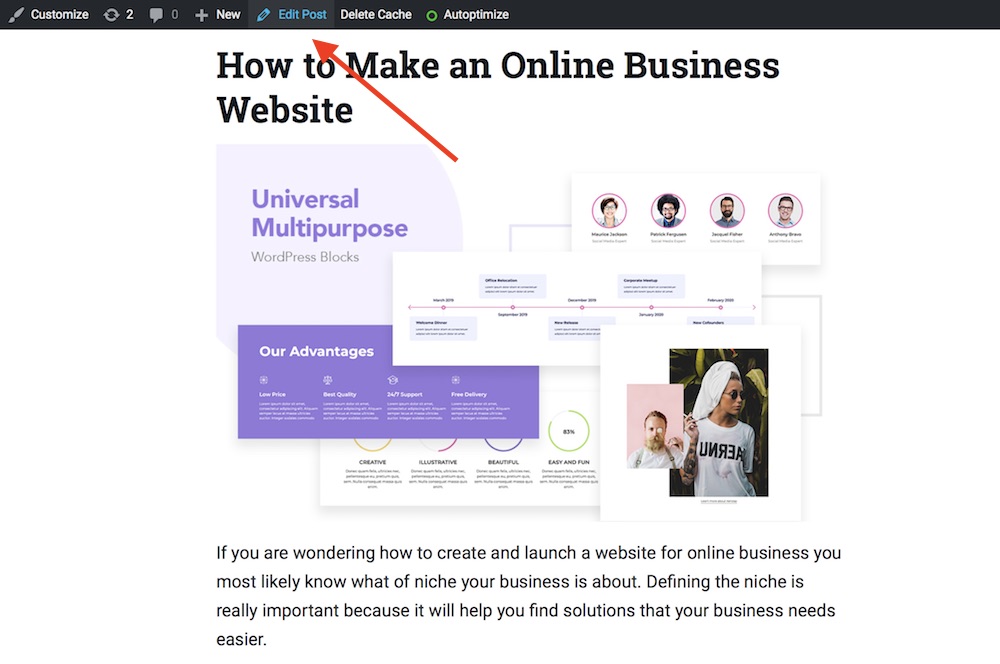 Thanks to the new technologies, the Getenberg editor and Kenzap solutions this website does not rely on any third party page builders. Any part of the content can be edited in live.
Try changing something by simply clicking on it. Note that each section comes with its own unique set of settings and variations that can be found in the pane on the right.
Just revise it to see what customization options are available. In most of the cases it includes, color, background, general layout and font settings.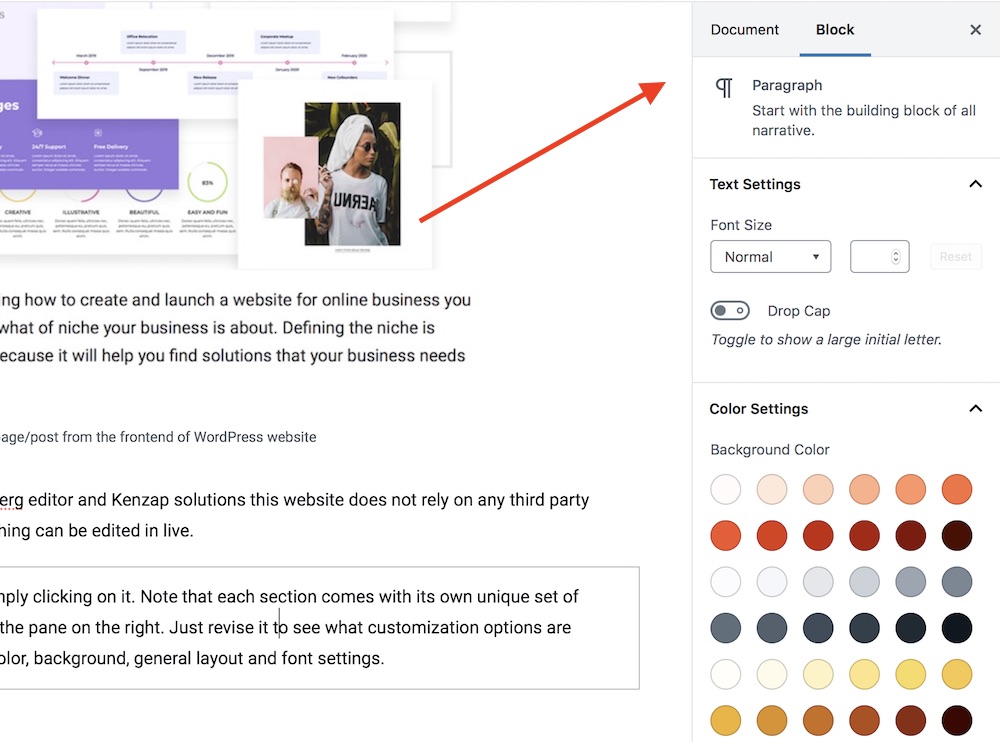 The section must be in focus or in other words you need to click on it to preview these additional customization settings.
Step 5 – Adding New Content
While this theme comes with various prebuilt sections that can be found under other pages you may also find it useful to add some content manually. Just hit on plus sign button and browse through the list. You can add anything starting from a simple paragraph ending with a YouTube embed.
In case you need a more advanced content like animated pie charts, booking calendars or timetables check kenzap website for other extensions.
Step 6 – Related Resources
Depending on what your final goal you most likely also need to check these resources below:
Was this article helpful?
Let us know if you liked the post. That's the only way we can improve.