Sayidan WordPress theme comes with various powerful extensions. One of which is a student directory listing that is based on live registrations and alumni profiles. This feature is partly powered by Ultimate Member plugin.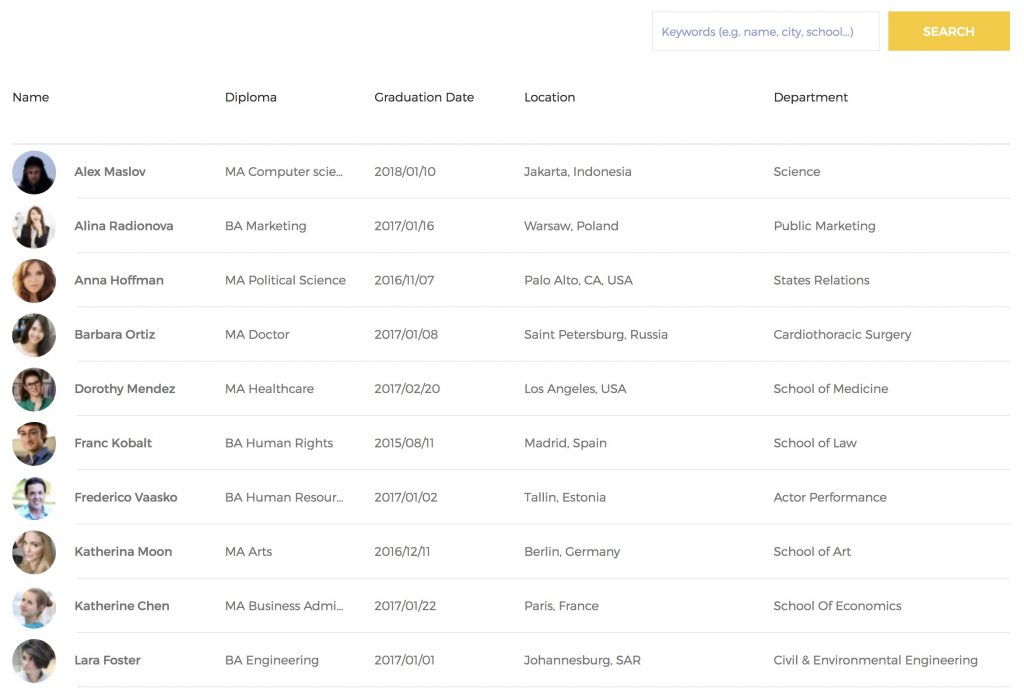 Every student listing starts with registration. Ultimate Member plugin allows you to modify registration and login forms and add any extra fields like student age or grade. Go to Ultimate Member > Forms > Default Registration > Edit section of WordPress admin to modify default registration form or click on Add New to create new form.

The bare minimum of fields required for registration form is shown on the image below.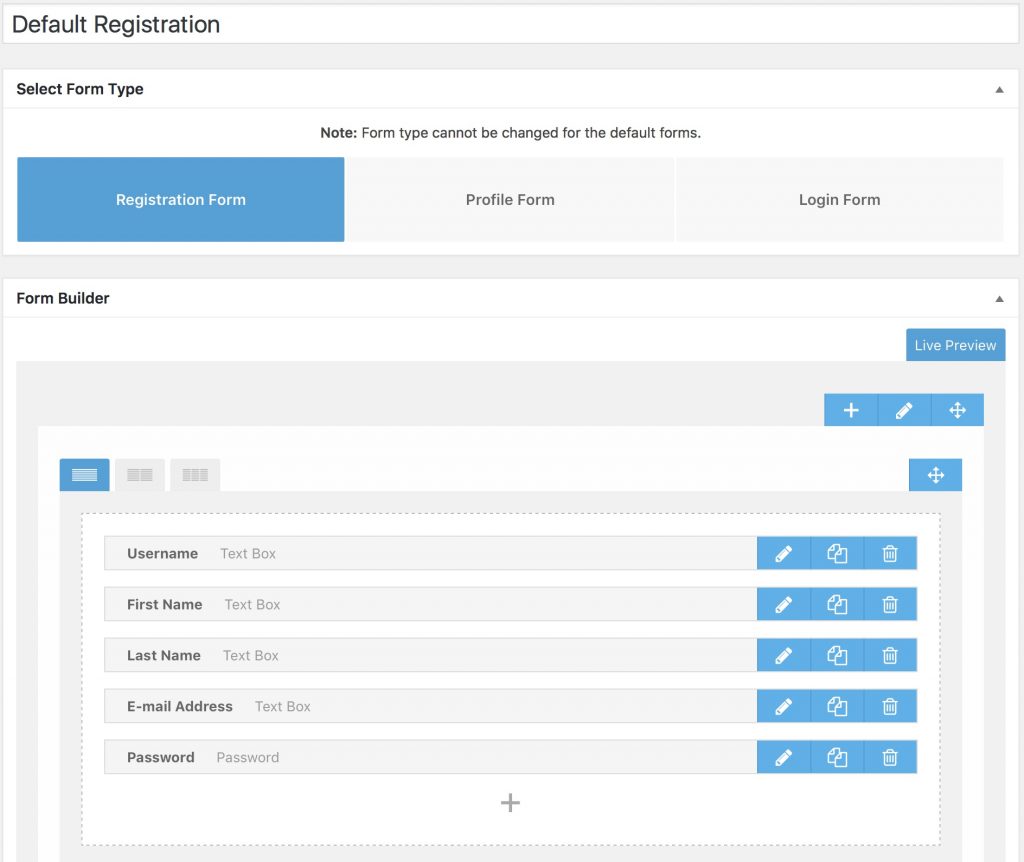 If not yet exists with your demo content you may need to create login and registration pages and link them with the forms created above.
Note the permalink url structure you can modify it according to your needs and the "form_id" number that should match your forms ID under Ultimate Member > Forms section. Once IDs are specified you may need to go to Ultimate Member > Settings > Setup section and specify default Ultimate Member pages in order to ensure redirects will function properly. Refer to the image below.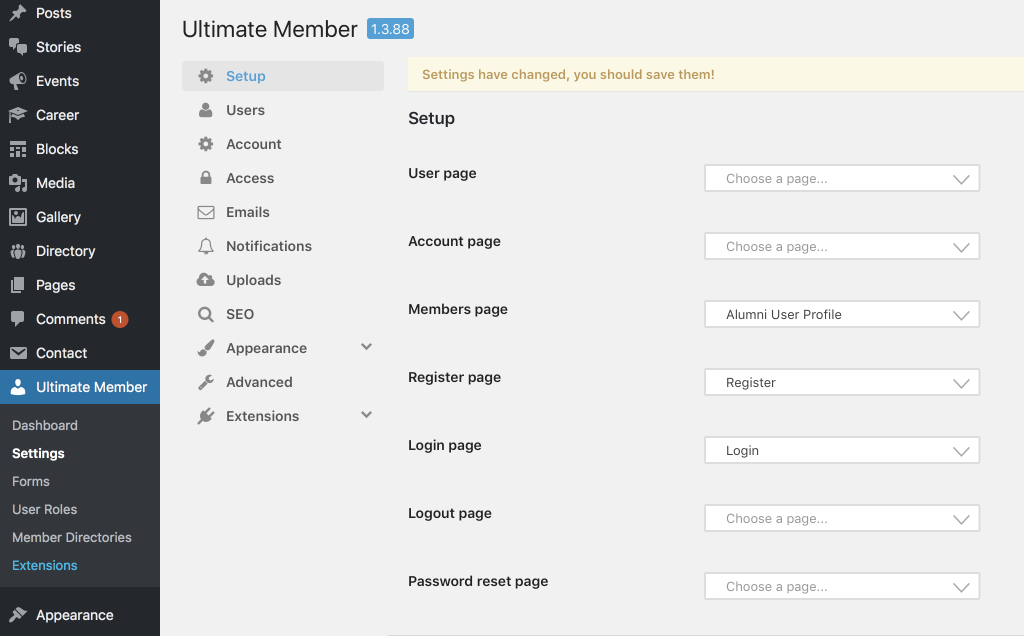 After all these steps are completed your website should be able to accept registration and reflect new users online. In order to reflect live registrations a Sayidan Directory widget should be created. Go to Pages > Add New > Add Widget > Sayidan Directory. Make sure Disable Title and Wide Content settings are enabled.
Hover "Sayidan Directory" widget and click Edit. Make sure that settings selected are as on the image below: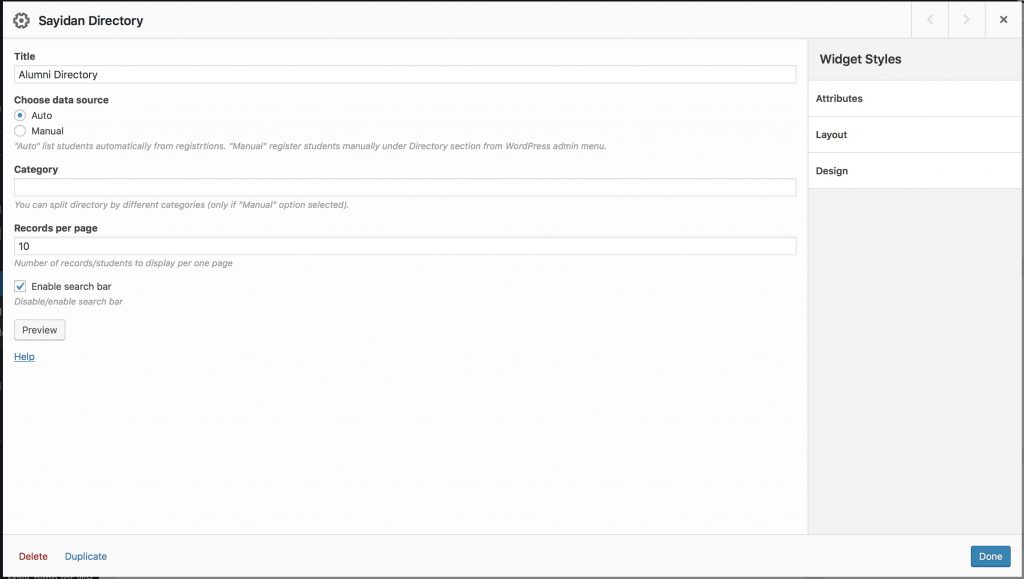 Troubleshooting
On some specific hosts live registrations and directory may not work out of the box. On this occasion, please perform several actions:
Very if registrations are enabled by default by going to Settings > General > Membership section of your WordPress admin.
Disable any caching or other third party plugins that are not bundled with this theme.
Check if no caching conflicts exist. Disable Ultimate Member > Settings > Advanced > Cache user's profile data caching setting.
Manually remove any user under Users > All Users section of your admin.
Feel free to ask any question by using the form below or read next article on how to customize alumni user profile.
Was this article helpful?
Let us know if you liked the post. That's the only way we can improve.